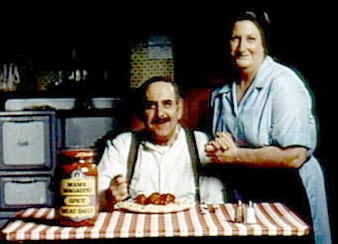 As the ad market for legacy media continues to wane, CBS-TV is doing something about it, launching a campaign to encourage advertisers to continue with TV instead of shifting to less-expensive digital platforms. Deadline Hollywood reports:
"You have [companies] cutting television budgets and prime time with less people seeing their ads, and it's not producing the same results — they left a lot of money on the table," CBS Chief Research Officer David Poltrack tells me. "We're going to do everything in our power to show it's a mistake."

The process can begin at CBS' Television City research facility in Las Vegas: It has state-of-the-art editing equipment to help advertisers craft their messages, and then test them in front of live audiences using tools including biometric feedback and neurotesting. CBS will propose a campaign, and then gather data to see whether it worked. For example, Nielsen Catalina Solutions can identify what viewers buy.
Filmmaker David Lynch was quoted two days ago as saying "complications" were threatening to scuttle the upcoming Twin Peaks reboot on Showtime. Now, however, Entertainment Weekly is reporting that it was all a false alarm, quoting a "source close to the project" as saying, " "Everything is moving forward and everybody is crazy thrilled and excited." Evidently Lynch is still engaged in contract negotiations with Showtime, and that was what led to his comments.
Although Lynch's agreement to direct all nine episodes is deemed crucial to the project, Showtime reportedly has already received all the scripts for the series, indicating that a good deal of progress has been made.
One Big Happy, the new sitcom produced by Ellen DeGeneres, is one big stinkball, writes Dominic Patten at Deadline Hollywood. Sample:
Telling a blended family tale that I feel like we've heard many times before, and in far better ways, One Big Happy delivers stereotypes galore where a script should be. With frat-boy-level pee jokes and unfunny quips about lesbians, straight guys and Brits all over the place, it creaks along like the worst aspects of Three's Company – and that's just in the first few minutes.
I've often noted that the "edgy," "modern," anti-bourgeois attitude has become a morass of clichés. It appears that others are beginning to see the light as well.
Have a great Wednesday.