One of the best television programs ever was actually three or four programs in one. The NBC Mystery Movie ran from 1971 to 1977, on Wednesday nights its first season and then on Sunday nights for the rest of its run. Three series rotated week by week. Additional series were added on Tuesdays and Wednesdays between 1972 and 1974.
Presenting a new TV mystery movie each week in a 90-minute slot (which was later expanded to two hours), the program was an immediate success, reaching number 14 in the ratings during its first season and fifth in its second. One of the programs, Columbo, received eight Emmy nominations in its first year alone, and won four of them that year. The, first, most popular, and best remembered programs from this series were Columbo, McCloud, and McMillan and Wife. These programs and some others from the series have been shown in syndication and on cable networks ever since.
Selected seasons of all three of these programs are now available on DVD—you can find them by clicking on their names here—but other shows from the series also did well in the ratings and are still remembered fondly. The popular program Quincy, M.E, starring Jack Klugman as a causy, caustic, whistle-blowing medical examiner, began its run as part of the NBC Mystery Movie series. Also fondly remembered are The Snoop Sisters, which starred Helen Hayes and Mildred Natwick, and Hec Ramsey, which starred Richard Boone as a crimefighter at the turn of the last century. The latter programs lasted only one and two years, respectively, and are seldom if ever run on television, which is a pity.
But the best of the lot, and one of my personal favorite TV shows ever, was Banacek. The program starred George Peppard as Thomas Banacek, a suave but tough freelance investigator in Boston. The conceit was that Banacek would find things that had been stolen, which the victims' insurance companies were unable to recover, and he would restore them at double the percentage that the insurance company charged. Hence, he made a huge amount of money and lived very well.
Banacek was created by Richard Levinson and William Link, an exellent writing team who also created Columbo; Murder, She Wrote; and the superb but sadly short-lived Ellery Queen.
The thing that made Banacek really interesting, however, was that each week's crime was an "impossible" one. A large, bejeweled coach would disappear from a locked cargo hold of a ship in transit, a horse and rider would vanish from a racetrack during a practice run, an experimental car would be stolen from a train while in transit and watched by multiple witnesses, a football player would disappear after being tackled on the field before tens of thousands of fans in the stadium and millions of TV viewers, and other such puzzlers would occur in each episode.
Thomas Banacek was the epitome of "cool" at the time. He would investigate these impossible crimes while doling out sarcastic comments, old Polish proverbs, and punches and karate chops (ah, those were the days!) to deserving meanies; sipping expensive brandy in his luxurious (but interestingly old-fashioned in its decor) apartment; tooling around in his chauffer-driven limousine and taking calls on his enormous "portable" phone; and romancing a never-ending series of scantily clad cuties played by the likes of Linda Evans. Unfortunately, his style in accomplishing the latter was an early 1970s pseudo-Dean Martin approach which is now highly outdated and a bit silly. But it's easy to overlook it as a mere sign of the times, in light of all that is good about the series.
During the run of the series, we find out that Thomas (never Tom!) Banacek grew up on the wrong side of the tracks and chose to apply his talents to good ends, unlike many of those with whom he grew up. People occasionally mock him for his Polish background or deliberately mispronounce his name. The former get a stinging rebuke or worse, and the latter receive a polite but pointed correction.
Though he does delight in twitting the insurance investigators who consider him a greedy dilettante, Banacek has risen above his original station in life in developing excellent manners overall, and he expresses open disapproval of those who fail to show proper politeness themselves. That's something I, for one, would like to see more of both in television and in real life today.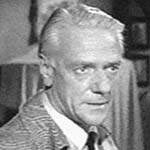 Banacek would take an occasional physical beating himself when hopelessly outnumbered, but he always came out on top in the end. Aided by his loyal but dimwitted driver, Jay Drury, and his friend, mentor, and crack researcher Felix Mulholland, a bookstore owner, Banacek solved the crimes with great insight, perseverance, and panache, besting the plodding, corporate-drone insurance investigators who were perpetually trying to beat him to the solution. Of the latter, a tart-tongued young insurance investigator named Carlie Kirkland, played superbly by Christine Belford as Myrna Loy would have done it, provided an excellent foil and a feisty romantic interest.
Banacek is truly an exemplary character in many ways, excepting only his corny, pseudo-suave romantic life, and it is a pity that this excellent program cannot be seen today.
It would be a fine thing if programs such as Banacek, The Snoop Sisters, and Hec Ramsey could be brought out on DVD.
The good news is that we can help make that happen.
If you go to amazon.com and search for Banacek on DVD, the page informs you that the program is not yet available but you can vote to have it put on DVD and amazon.com will inform the copyright owners of the demand for the program. The process is very simple—a single button click will suffice for most people—and given the number of absolutely horrendous TV
programs already available on video, it would send a good message to the rights owners, MCA Universal, that there is an audience out there for good programs such as Banacek.
So, don't delay: do yourself and all of us a favor, click here, and vote for Banacek.