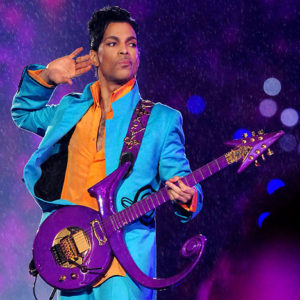 If your musical decade was the 1980s this is likely a sad day for you. Prince, who exploded into popular musical consciousness in the heyday of MTV, has died. He had been ill recently:
Prince was hospitalised last week after his jet made an emergency landing in Moline, Illinois on Friday. He had performed in Atlanta, Georgia, on Friday night, suffering from the flu.

Two previous shows in Atlanta were cancelled.

After being treated at Trinity Moline Hospital, the singer was released and went home to his Paisley Park estate in Minnesota.
But it was obviously worse than the flu, or a very bad case of it.
Although prince was an huge pop star, he was also an incredible musician with eclectic taste in music that would not make him easy to pigeonhole in the world of pop music. His death is a harsh reminder that musical eras, like time, passes on more quickly than we often grasp. RIP.