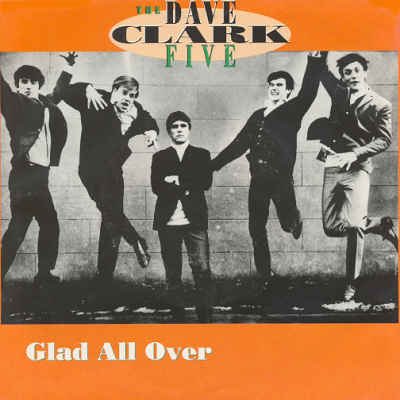 Those who like mid-'60s rock and roll music (and who doesn't?) should toddle over to Turner Classic Movies (TCM) today. My favorite band from that era, The Dave Clark Five, is featured in the 1964 film Get Yourself a College Girl, showing on TCM at 1:15 pm EDT today. That is followed by two films featuring Herman's Hermits, Hold On (1966) and Mrs. Brown You've Got a Lovely Daughter (1968).
After that, we have Elvis Presley and Ann-Margret in what is for me the King's most appealing film, Viva Las Vegas.
The mid-'60s were a fun and interesting time, from what I can tell based on the music, movies, TV shows, etc. that remain. (I was very young at that time.) It's a nice place to visit.
For those of you stuck at the office, I apologize for the late notice regarding these films and will give greater advance notice in future whenever possible.
Here are the TCM descriptions of the films:
1:15 p.m.: Get Yourself A College Girl (1964)

A music publisher courts a student songwriter at a ski resort.
Cast: Chad Everett, Mary Ann Mobley, Nancy Sinatra. Dir: Sidney Miller. C-87 mins, TV-PG
2:45 p.m.: Hold On! (1966)
Rocket scientists consider naming a space ship after Herman's Hermits.
Cast: Peter Noone, Herman's Hermits, Shelley Fabares. Dir: Arthur Lubin. C-85 mins, TV-PG
4:15 p.m.: Mrs. Brown, You've Got A Lovely Daughter (1968)

Herman's Hermits travel to England for a high-stakes greyhound race.
Cast: Peter Noone, Herman's Hermits, Stanley Holloway. Dir: Saul Swimmer. C-110 mins, TV-G
6:15 p.m.:Viva Las Vegas (1964)

A race-car driver falls for a pretty swimming instructor who wants him to slow down his career.
Cast: Elvis Presley, Ann-Margret, Cesare Danova. Dir: George Sidney. C-85 mins, TV-14