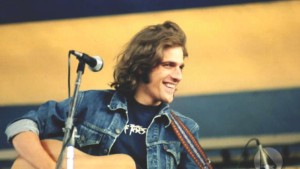 Rock critics never liked Eagles founder and leader Glenn Frey. They didn't like The Eagles much either. It didn't matter that they were, arguably, the most popular band of the 1970s, winning Grammys and selling more records than Led Zeppelin and Fleetwood Mac. They partly despised him and his band because they were, in fact, too popular. Frey, 67, died Monday from complications of colitis, pneumonia and arthritis.
Because most rock writers didn't care for Frey or his laid-back, California harmony-kissed country rock, it was hard for them to shine a light on Frey's powers and influence.  Frey was the most talented musician and songwriter in The Eagles. He was the heart and soul of The Eagles. Nobody cared more about the band than Frey which is why he was able to leave for a solo career in 1980, a move that basically broke up the band and left it dormant for 14 years. That's why the band never would have reformed in 1994 for the "Hell Freezes Over" MTV concert and subsequent reunion tour without his involvement and blessing. The fact is, Frey's death is surely the death of The Eagles forever. I'm guessing songwriting partner Don Henley will be the first to cop to it when someone asks him.
Frey was the band's leader but also its biggest cheerleader. He was the band's superstar utility player who played both lead and rhythm guitar, keyboards, and bass. He was also a good drummer who picked up the sticks on many of his solo albums. He knew when to step back and let the others in the band do their thing. Frey was the guy orchestrating those glorious backing vocals and smooth harmonies the band is celebrated for the world over.
No, his favorite Eagles songs were not "New Kid in Town," "Take It Easy" "Lyin Eyes," or "Heartache Tonight," all classic songs he co-wrote and sang lead on. Frey was an R&B guy. His favorite Eagles songs were the Philadelphia Sound/Thom Bell-influenced, "One of These Nights" and Timothy B. Schmit's soulful "I Can't Tell You Why." (That's Glenn on electric piano and the song's tail end, slow burn guitar solo.)
Frey was the guy who told his bandmates in Linda Ronstadt's backing band that they needed to leave and form their own group. Frey also knew the band desperately needed an injection of rock and roll to punch up their country soul sound in the latter half of their career and went after guitarist Joe Walsh. Meanwhile, he and Henley kept on writing hit songs and penned American rock anthems. "Hotel California." "Life in the Fast Lane." Finally, after laboring over "The Long Run" for nearly a year, Frey' had had enough. It had gotten too serious, too hard. Nobody was having fun anymore. And Frey was all about having fun. Go back and listen to the lyrics of the prophetic 1975 song, "After The Thrill is Gone." That's why The Eagles broke up. That's why Frey left for a solo career.
"Time passes and you must move on,
Half the distance takes you twice as long
So you keep on singing for the sake of the song
After the thrill is gone

You're afraid you might fall out of fashion

And you're feeling cold and small

Any kind of love without passion

That ain't no kind of lovin' at all"
None of the songs on his first two solo albums – 1981's "No Fun Aloud" and 1984's "The Allnighter" were as lyrically impressive as anything on "Hotel California." Frey was just having a blast, covering "Sea Cruise" and going down to "Partytown" on his first solo record and singing the virtues of a "Sexy Girl" on his second. Still, those albums were filled with catchy, poppy songs shining with Frey's craft and studio polish. But "Smuggler's Blues" in 1984 was more than just fun. It was smart and echoed the kind of cinematic storytelling The Eagles could pull off in their sleep. And that led to an episode of "Miami Vice" based on Frey's song and a guest starring role on that episode. And that, in turn, led to Frey landing more acting roles and recording other songs for Miami Vice and the dumb but super catchy theme to "Beverly Hills Cop," "The Heat Is On."
So all that was happening while liberal activist/environmentalist Henley was penning more serious solo songs that were both popular and thoughtful. Frey's role in both The Eagles and in his solo career heavily mirrors that of Paul McCartney in The Beatles and his time in Wings. Of course if Frey was McCartney, Henley must have been John Lennon. Frey went on to write and record two more solo albums, "Soul Searching" and his most underrated record, "Strange Weather." He also teamed up with Henley, Walsh and the other Eagles to write more songs and record a double studio album in 2007, "Long Road Out of Eden."
But the Frey hatred ramped up a few years ago when the "History of the Eagles" documentary film came out and folks thought Frey was too tough on ex-members Randy Meisner and Don Felder. Frey was just being Frey. He cared about the work. He cared about the fans. He wasn't interested in complainers who had no idea how good they had it. He had no time for players that refused to sing a fan favorite (Meisner) or who worried that he and Henley made more money than everybody else. (Felder)
So let the rock writers say what they want. Or, as many will, let them skip a tribute all together.
Glenn Frey's influence and work ethic speaks for itself.
Just listen to the songs.
That's enough really.
–Steven Ward
Steven Ward is a freelance music journalist, and has had music writing published in Classic Rock, Las Vegas Weekly, popmatters.com, Harp, Blurt, rockcritics.com, Boston Phoenix, Offbeat and Louisiana Life. He is the managing editor of The Clarion-Ledger in Jackson, MS.